Application
CJX2-Z(LP1) Series DC operated AC contactor is suilable for using in the circuit up to rated voltage up to 660V AC 50Hz or 60Hz and in rated current 9-95A in AC-3/380V load circuits. For remote controlling circuit making, breaking and frequent starting AC motors. It can be also combined with the auxiliary contact group, air delayer, thermal relay devices etc. It has features of equable &reliable action, quick while working.
Main technical parameter
QCX2(LE1) Magnetic starter
Application
QCX2(LE1) magnetic starter is mainly applied to circuit of AC 50/60Hz. voltage up to 660V for far distance making and breaking circuit and frequent starting and controlling motor. It has the features of small volume, light weight, low power consumption, high efficiency, safe and reliable performance ect.
Main technical parameter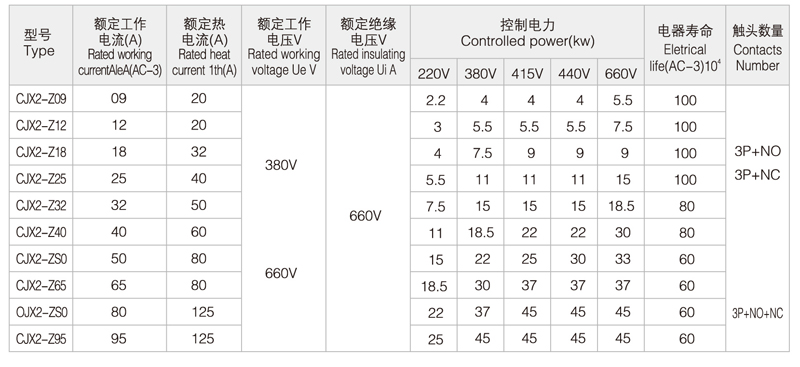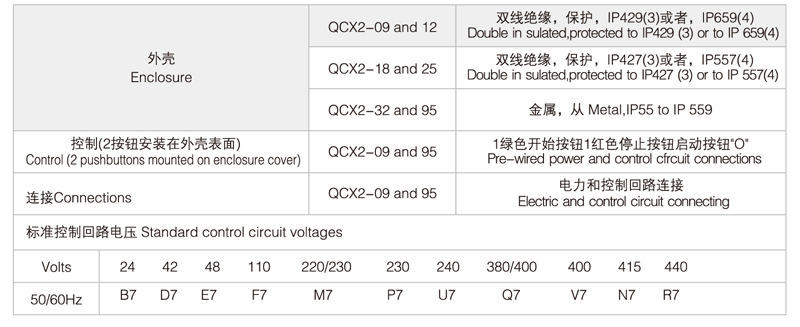 CJX2-Z09 DC operated AC contactor